Shopping Cart
Your Cart is Empty
There was an error with PayPal
Click here to try again
Thank you for your business!
You should be receiving an order confirmation from Paypal shortly.
Exit Shopping Cart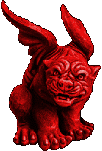 Want A Better Interactive Entertainment Experience?
COMING TO MYRTLE BEACH, SC FOR SPRING 2023
Like Nothing You've Ever Experienced Before!
Fun For The Entire Family Ages 3 and Up!!!!
Hickey's Wild Adventure—A 5,000 sq/ft, 20 individual themed rooms, 5D, laser target-based experience with over 70 life-like animatronics; a journey where visitors walk through, blasting 250 strategically placed laser targets, and complete several exciting challenges from pulling levers, pressing buttons, hitting laser targets, opening boxes and more to get to the next themed room:

Dig IT Attraction 3000sq/ft Children's Play—This fun edutainment concept explores construction, gears, levers and bridges.
Dig It! is a play space designed to resemble a realistic construction site. Aimed at 3-10-year-olds, it teaches them to work together, building, creating and digging.
Omni-Arena 4-Player VR/ESports Omni Arena is a high-energy, four-player esports attraction for the location-based entertainment ("LBE") market, featuring four Omni platforms and powered by our Omniverse content platform. Omni Arena brings esports out-of-home, giving all players a chance to win in ongoing weekly and monthly prize contests with an annual prize pool of $50,000.
DOJO 4-Player Family Friendly VR—The Key Principles of DOJO Experiencing virtual reality with DOJO is a shared and social experience that promotes cooperation and friendly competition. This drives repeat play, adds value to any location and ignites the DOJO mantra: Play. Like. Share. Repeat.
IMMOTION 4-Seat Virtual Reality Theatre—This VR theatre is another turnkey solution, allowing for dramatic experiences .Simple, touch screen control unit, easily operated by a single attendant. Motion platform technology syncs movement with our amazing experiences to truly immerse oguests.ur

Beat Sabre VR—Beat Saber is a virtual reality rhythm game developed and published by Beat Games. The game features the player slicing blocks representing musical beats with a pair of red and blue light sabers and takes place in a surrealistic neon noir environment.
Breeze Creative– Sandbox, Draw Alive, AR Zoo—interactive experiences designed to educate, amaze, and intrigue.
Animated Sandbox A hands-on sandbox with projected interactive layers that create a wondrous and intriguing experience.
Draw Alive -These interactive exhibits allow children to color creatures and figures and watch them come alive in a virtual world.
AR Zoo - An amazing Augmented Reality Zoo experience for visitors of all ages
/